Comic Character Collectibles
By J.C. Vaughn
Where would Hollywood be financially without the superhero films, and specifically the Marvel Cinematic Universe? Five of the top 10 all-time domestic and five of the top 10 all-time worldwide releases are superhero movies (though to be fair, when one adjusts for inflation none are in the top 10 yet – it's still Gone With The Wind, Star Wars, The Sound of Music, ET: The Extraterrestrial, and Titanic for the top five).
One can see Avengers: Endgame, released April 26, ending up very high on all of these lists. The latest installment in a saga spanning 22 movies seems to have delivered what fans were expecting and more. In a time when longtime comic book fans still look around in amazement, it's fun to remember how things got this way.
Before Marvel had their own films, they sold the X-Men rights to 20th Century Fox. For the first time, the previous management took the upfront cash and little else, though the sequels did give them more participation. They then parlayed the success of those films into a much more lucrative deal with Sony for the Spider-Man branch of the Marvel universe.
The success of director Sam Raimi's Spider-Man trilogy, particularly the first film, really put Marvel on the map. Unlike the X-Men, which eschewed the comic book costumes, movie Spider-Man looked very much like comic book Spider-Man. Suddenly all things were possible.
Marvel Studios arranged a significant line of credit and began self-financing their own films. Even after the X-Men and Spider-Man series performed well, it was a huge roll of the dice (when you're dealing with budgets in excess of $100 million, everything is).
The studio's "Phase One" slate included Iron Man (2008), The Incredible Hulk (2008), Iron Man 2 (2010), Thor (2011), Captain America: The First Avenger (2011) and Marvel's The Avengers (2012).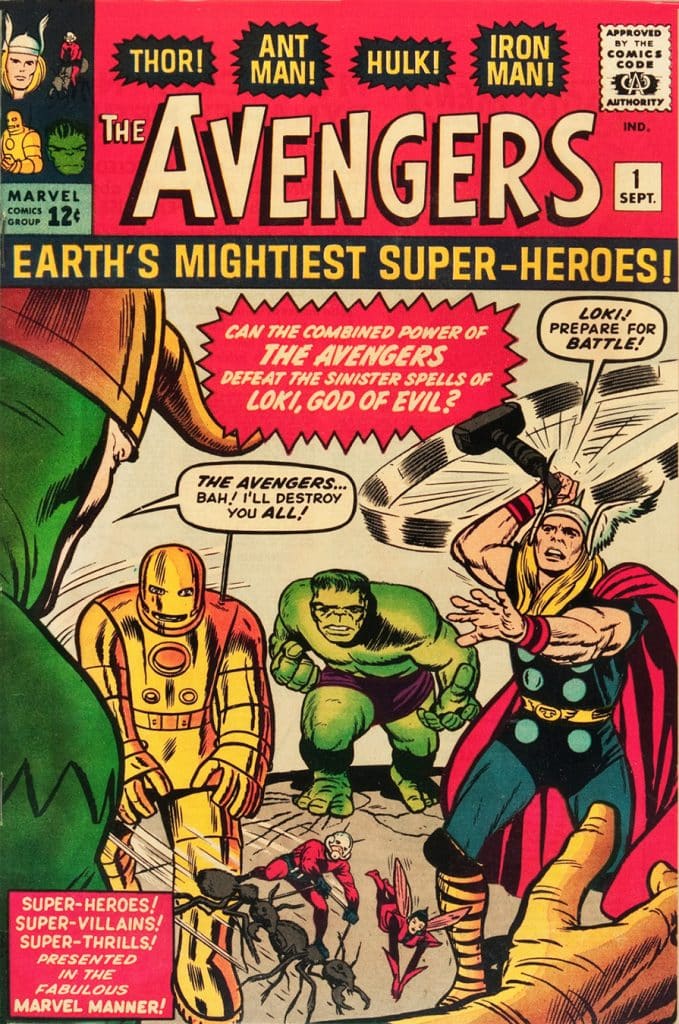 After just the first two films (but with the others in the pipeline), The Walt Disney Company announced on August 31, 2009 that it had acquired Marvel for $4.24 billion. Some billed it as a risky move, while others clearly saw the writing on the wall.
"Phase Two" was comprised of Iron Man 3 (2013), Thor: The Dark World (2013), Captain America: The Winter Soldier (2014), Guardians of the Galaxy (2014), Avengers: Age of Ultron (2015), and Ant-Man (2015).
Their "Phase Three" launched with Captain America: Civil War (2016) and followed with Doctor Strange (2016), Guardians of the Galaxy Vol. 2 (2017), Spider-Man: Homecoming (2017), Thor: Ragnarok (2017), Black Panther (2018), Avengers: Infinity War (2018), Ant-Man and the Wasp (2018), Captain Marvel (2019), and concluded with Avengers: Endgame (2019).
We can stipulate that the films have been of varying quality, that some have been better than others, and even that some were critically at least a bit disappointing. We cannot say, however, that there's a single financial dud among them.
As this is written, the incredible $357,115,007 domestic opening weekend for Avengers: Endgame is still fresh in our minds. With a domestic take of $652 million and an international tally of $1.65 billion in just under three weeks, it's safe to say the film has been a juggernaut.
"Entering its third weekend in domestic release, Disney's Avengers: Endgame is looking to top $700 million this weekend and, in fact, should push over $730 million which will make it the third highest grossing domestic release of all-time behind Star Wars: The Force Awakens ($936.6m) and Avatar ($760.5m)," BoxOfficeMojo.com reported.
Dazzling, dizzying numbers by any stretch of the imagination, right?
As mentioned above, there were those who criticized the acquisition, including some in The Wall Street Journal who suggested that Disney had substantially overpaid Marvel shareholders, who received $30 and approximately 0.745 Disney shares for each share of Marvel they owned.
"The deal was valued at about $50 a share, a 29 percent premium," The New York Times reported at the time.
"Marvel's brand and its treasure trove of content will now benefit from our extraordinary reach," Robert A. Iger, Disney's chief executive, told the Times. "We paid a price that reflects the value they've created and the value we can create as one company. It's a full price, but a fair price."
It seems safe to say that Bob Iger was right, and the nay-sayers were wrong. Marvel leveraged the success of their slate and Sony's post-Sam Raimi stumbles with Spider-Man (Amazing Spider-Man, Amazing Spider-Man 2) into a more advantageous relationship. Sony still has use of a plethora of Spidey-related characters such as Venom, but now Spider-Man appears in Disney's MCU movies as well. Coupled with the company's recent acquisition of 20th Century Fox, which brings the X-Men and Fantastic Four back into the MCU, it could be for some interesting movie-going times ahead.
A Bat-Related 80th Anniversary
Since 2019 marks Batman's 80th anniversary, there are lots of other characters who are getting a moment in the spotlight due to their association with the Dark Knight. One of them, with good justification, is Gotham City's Police Commissioner, James Gordon.
Did you know Commissioner Gordon appeared in the very first panel on the very first page in 1939's Detective Comics #27, the first appearance of Batman?
Created by Bob Kane and Bill Finger, Gordon was introduced as a police detective in Gotham City who was initially against the vigilante's interference. In his first appearance, both Batman and Gordon were investigating the murder of a chemical industrialist. While Gordon disapproved of Batman's methods, many of which often left the police department embarrassed, by the end of the story, they agreed to work together. After deputizing him, Batman worked alongside Gordon as an agent of the law.
The various ebbs and flows of different editors and creative teams over the decades did little to fundamentally change the relationship, though in 1987's Batman: Year One writer Frank Miller introduced a slightly different take on the character.
In that story, Gordon never deputized Batman, and he kept their relationship out of the public eye whenever possible. While a lieutenant (and in a department rife with corruption), Gordon persuades the department to implement the Bat-Signal as a means to contact Batman as well as frighten criminals.
While the nuances are different, the fundamental components of this crime-fighting team have largely been unchanged over the years.
Looking Back at the Road to Avengers: Endgame