Manitou Galleries Announces Auction in Santa Fe, August 16-17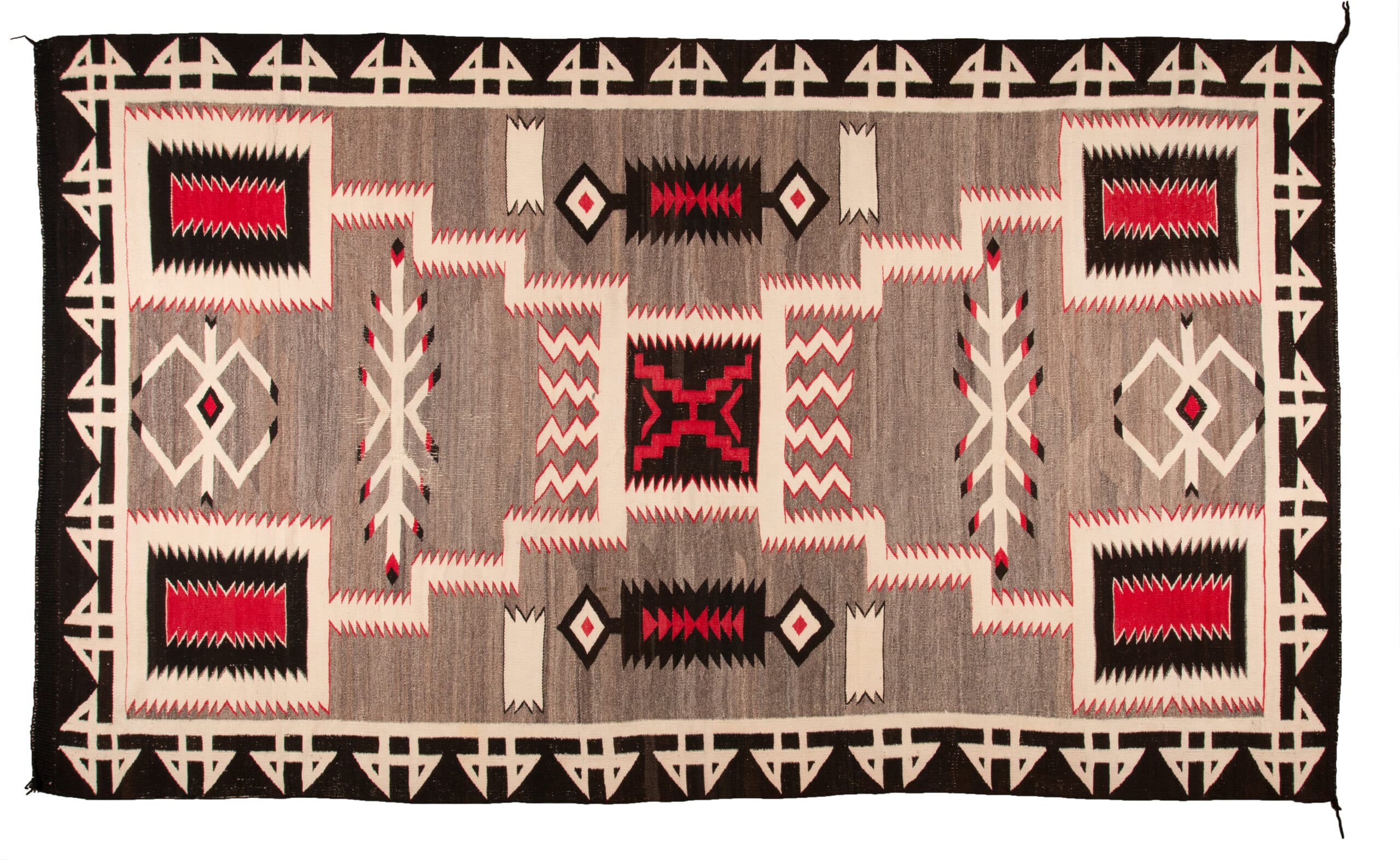 Santa Fe, NM – This much anticipated event will feature 600 lots over the course of a two-day sale, with hundreds of fine quality, rare, and specialty Indian artifacts and weavings from five different collections: Oklahoma, Colorado, Wyoming, New Mexico, and South Dakota.
Offerings will include pictorial baskets, beadwork (several warshirts, dresses and children's items, including ceremonial moccasins), weaponry, beaded and quilled bags and parfleche containers. Highlights include a Hunkpapa Sioux fully painted hide depicting a Sun Dance ceremony, loom-beaded children's bandolier bags, matched pairs of possible bags, an 1890s Germantown Moki blanket, plus dozens of other weavings and much more!
The fine art portion will include art and sculpture by contemporary and past masters such as:
Apodaca, Arrants, Balink, Beck, Bodmer, Borein, Boyle, Bunn, Coleman, Dixon, Fritz, Gaspard
Goodnight, Gorman, hagege, Halko, Hyde, Johnson, Kloss, Knox, Lyon, Moran, Morang, Morgan, Niblett, Norton, Pabst, Parsons, Pierce, Raschen, Red Star, Remington, Schwiering, Sharp, Speed, Stack, Tate, Ullberg, Wolfe, Younghunter, dozens more.
Live, absentee, telephone & internet bidding will be available and online buyers may view the auction, register and bid through www.iCollector.com
Location:
Historic Hilton Hotel-Mesa Ballroom
August 16-17, 2015
For more information or to order a full-color catalogue via PayPal for $30:
www.auctioninsantafe.com
Manitou Galleries Announces Auction in Santa Fe, August 16-17