Tag Archives:
The Overstreet Comic Book Price Guide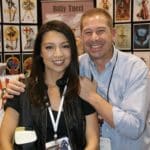 Character Collectibles: November 2017 By J.C. Vaughn Sometimes a comic book cover can change your life. Weird, but true. It's happened to me more than once, if you can believe it. First, a bit of background. If you've ever been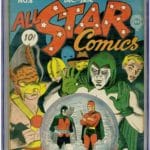 Comic Character Collectibles: October 2017 By J.C. Vaughn Pristine Comics realized record prices for a CGC-certified 9.4 copy of All Star Comics #8 and a CGC 9.6 copy of Sensation Comics #1 as they, along with a CGC 9.0 copy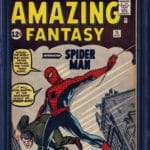 Comic Character Collectibles By J.C. Vaughn The approach of Spider-Man: Homecoming and the character's presence in feature films since 2002's hit Spider-Man hasn't done anything to hurt the prices realized for rare, vintage, high grade comics featuring the wallcrawling superhero.
Comic Character Collectibles By J.C. Vaughn Artist Russ Heath has plied his craft from comic books to fine art across the decades. Virtually any student of comic book history can vouch that the phrase "living legend" is as over-used as